Get it? Lit. Literature. Lit.
Whatever.
In no particular order, here are some books I'd recommend. These books all have the very prestigious title of having received 5 stars from me on Goodreads.
Disclaimer: there's absolutely no reason to think my opinions on anything, these books included, are actually meaningful in any way at all. I'm not a professional book critic, I'm not all that into classics. I'm just a girl (maybe I'll start calling myself a woman once I turn 30), living in a flat in Birmingham, who fancies sharing some books I've read with you. 'You' being the 0 people who read my blog. Well, now that that's out of the way, let's continue.
---
The Seven Husbands of Evelyn Hugo
by Taylor Jenkins Reid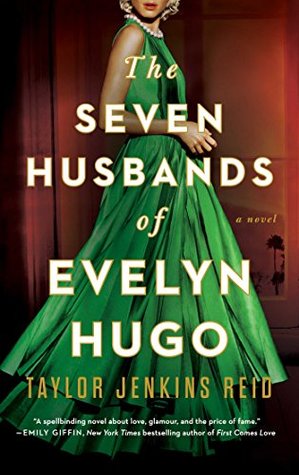 What's it about?
Ageing and reclusive Hollywood movie icon Evelyn Hugo is finally ready to tell the truth about her glamorous and scandalous life. But when she chooses unknown magazine reporter Monique Grant for the job, no one is more astounded than Monique herself. Why her? Why now?
Summoned to Evelyn's luxurious apartment, Monique listens in fascination as the actress tells her story. From making her way to Los Angeles in the 1950s to her decision to leave show business in the '80s, and, of course, the seven husbands along the way, Evelyn unspools a tale of ruthless ambition, unexpected friendship, and a great forbidden love. Monique begins to feel a very real connection to the legendary star, but as Evelyn's story near its conclusion, it becomes clear that her life intersects with Monique's own in tragic and irreversible ways.
---
Being Heumann: An Unrepentant Memoir of a Disability Rights Activist
by Judith Heumann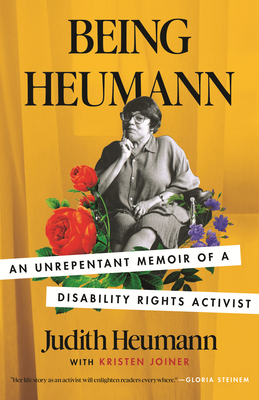 What's it about?
One of the most influential disability rights activists in US history tells her personal story of fighting for the right to receive an education, have a job, and just be human.
A story of fighting to belong in a world that wasn't built for all of us and of one woman's activism—from the streets of Brooklyn and San Francisco to inside the halls of Washington—Being Heumann recounts Judy Heumann's lifelong battle to achieve respect, acceptance, and inclusion in society.
Paralysed from polio at eighteen months, Judy's struggle for equality began early in life. From fighting to attend school after being described as a "fire hazard", to filing a lawsuit against the New York City school system for denying her a teacher's license because of her paralysis, Judy's actions set a precedent that fundamentally improved rights for disabled people.
As a young woman, Judy rolled her wheelchair through the doors of the US Department of Health, Education, and Welfare in San Francisco as a leader of the Section 504 Sit-In, the longest takeover of a governmental building in US history. Working with a community of over 150 disabled activists and allies, Judy battled to implement protections for disabled peoples' rights, sparking a national movement and leading to history being made.
---
Erotic Stories for Punjabi Widows
by Balli Kaur Jaswal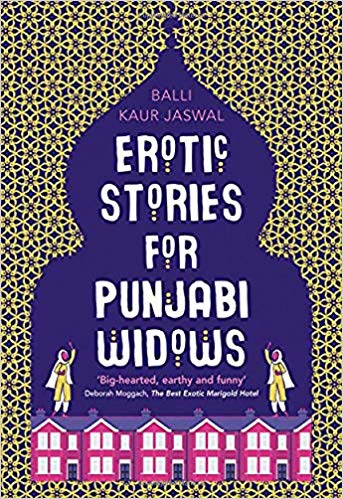 What's it about?
Nikki lives in cosmopolitan West London, where she tends bar at the local pub. The daughter of Indian immigrants, she's spent most of her twenty-odd years distancing herself from the traditional Sikh community of her childhood, preferring a more independent (that is, Western) life. After a bereavement leaves her family financially strapped, Nikki, a university dropout, impulsively takes a job teaching a "creative writing" course at the community centre in the beating heart of London's close-knit Punjabi community.

Because of a miscommunication, the Sikh widows who show up are expecting to learn basic English literacy, not the art of short-story writing. When one of the widows finds a book of sexy stories in English and shares it with the class, Nikki realises that beneath their white dupattas, her students have a wealth of fantasies and memories. Eager to liberate these modest women, she teaches them how to express their untold stories, unleashing creativity of the most unexpected—and exciting—kind.

As more women are drawn to the class, Nikki warns her students to keep their work secret from the Brotherhood, a group of highly conservative young men who have appointed themselves the community's "moral police." But when the widows' gossip offers shocking insights into the death of a young wife—a modern woman like Nikki—and some of the class erotica is shared among friends, it sparks a scandal that threatens them all.
---
The Tattooist of Auschwitz
by Heather Morris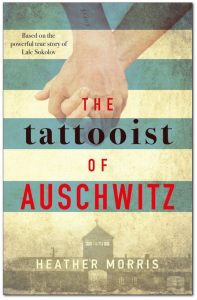 What's it about?
Based on the experiences of Lale Sokolov, The Tattooist of Auschwitz is a testament to the endurance of love and humanity under the darkest possible conditions.
In April 1942, Lale Sokolov, a Slovakian Jew, is forcibly transported to the concentration camps at Auschwitz-Birkenau. When his captors discover that he speaks several languages, he is put to work as a Tätowierer (the German word for tattooist), tasked with permanently marking his fellow prisoners.
During this time, Lale witnesses horrific atrocities and barbarism—but also incredible acts of bravery and compassion. Risking his own life, he uses his position to exchange jewels and money from murdered Jews for food to keep his fellow prisoners alive.
One day in July 1942, Lale, prisoner 32407, comforts a trembling young woman waiting in line to have the number 34902 tattooed onto her arm. Her name is Gita, and in that first encounter, Lale vows to somehow survive the camp and marry her.
A vivid, harrowing re-creation of Lale Sokolov's experiences as the man who tattooed the arms of thousands of prisoners with what would become one of the most potent symbols of the Holocaust.
---
They Both Die at the End
by Adam Silvera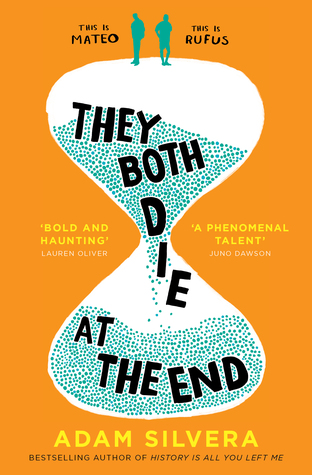 What's it about?
A little after midnight on 5th September, Death Cast calls Mateo Torrez and Rufus Emeterio to give them some bad news: they're going to die today.
Mateo and Rufus are total strangers, but for different reasons, they're both looking for a new friend on their End Day. The good news: there's an app for that. It's called the Last Friend, and through it, Rufus and Mateo are about to meet up for one last great adventure – to live a lifetime in a single day.
---
The Thursday Murder Club (book #1)
The Man Who Died Twice (book #2)
by Richard Osman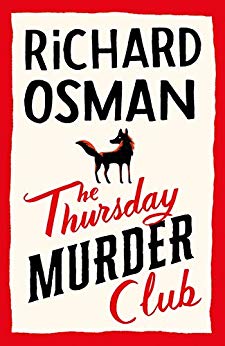 The Thursday Murder Club
In a peaceful retirement village, four unlikely friends meet weekly in the Jigsaw Room to discuss unsolved crimes; together they call themselves The Thursday Murder Club. Elizabeth, Joyce, Ibrahim and Ron might be pushing eighty, but they still have a few tricks up their sleeves.
When a local businessman is found dead with a mysterious photograph left next to the body, the Thursday Murder Club suddenly find themselves in the middle of their first live case. As the bodies begin to pile up, can this unorthodox gang catch the killer before it's too late?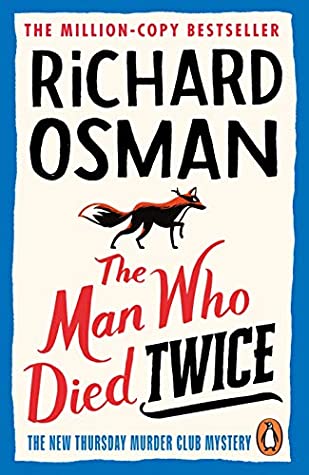 The Man Who Died Twice
Elizabeth has received a letter from an old colleague, a man with whom she has a long history. He's made a big mistake, and he needs her help. His story involves stolen diamonds, a violent mobster, and a very real threat to his life.
As bodies start piling up, Elizabeth enlists Joyce, Ibrahim and Ron in the hunt for a ruthless murderer.
But this time they are up against an enemy who wouldn't bat an eyelid at knocking off four septuagenarians. Can The Thursday Murder Club find the killer before the killer finds them?
---
A Little Life
by Hanya Yanagihara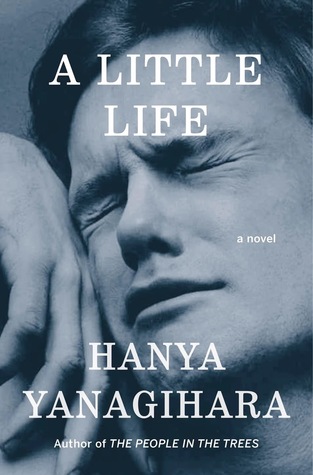 What's it about?
When four classmates from a small Massachusetts college move to New York to make their way, they're broke, adrift, and buoyed only by their friendship and ambition. There is kind, handsome Willem, an aspiring actor; JB, a quick-witted, sometimes cruel Brooklyn-born painter seeking entry to the art world; Malcolm, a frustrated architect at a prominent firm; and withdrawn, brilliant, enigmatic Jude, who serves as their centre of gravity.
Over the decades, their relationships deepen and darken, tinged by addiction, success, and pride. Yet their greatest challenge, each comes to realize, is Jude himself, by midlife a terrifyingly talented litigator yet an increasingly broken man, his mind and body scarred by an unspeakable childhood, and haunted by what he fears is a degree of trauma that he'll not only be unable to overcome—but that will define his life forever.
---
After the Crash
by Michael Bussi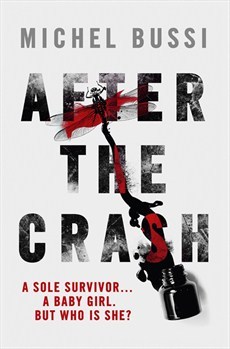 What's it about?
On the night of 22nd December 1980, a plane crashes on the France-Switzerland border and is engulfed in flames. 168 out of 169 passengers are killed instantly. The miraculous sole survivor is a three-month-old baby girl. Two families, one rich, the other poor, step forward to claim her, sparking an investigation that will last for almost two decades. Is she Lyse-Rose or Emilie?
Eighteen years later, having failed to discover the truth, private detective Credule Grand-Duc plans to take his own life, but not before placing an account of his investigation in the girl's hands. But, as he sits at his desk about to pull the trigger, he uncovers a secret that changes everything – then is killed before he can breathe a word of it to anyone…
---
Forbidden
by Tabitha Suzuma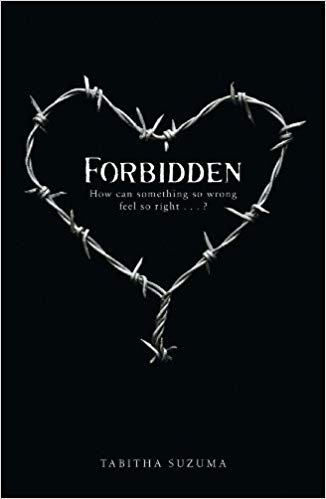 What's it about?
Seventeen-year-old Lochan and sixteen-year-old Maya have always felt more like friends than siblings. Together they have stepped in for their alcoholic, wayward mother to take care of their three younger siblings.
As defacto parents to the little ones, Lochan and Maya have had to grow up fast. And the stress of their lives—and the way they understand each other so completely—has also brought them closer than two siblings would ordinarily be.
So close, in fact, that they have fallen in love.
Their clandestine romance quickly blooms into deep, desperate love. They know their relationship is wrong and cannot possibly continue. And yet, they cannot stop what feels so incredibly right.
---
I'll update this page as and when I come across more books I love. Feel free to drop a comment letting me know which books you'd recommend, and I'll get them added to my 'want to read' shelf on Goodreads.
---
Featured photo by Alessia C_Jpg on Unsplash